Kids growing up in Nigeria first learn two things about Funmilayo Ransome-Kuti, she is popular mainly for two reasons; The mother of iconic Nigerian Musician Fela Kuti, and the first Nigerian woman to drive a car. These are great achievements in their own right, but there was much more in the life of the energetic humanitarian. Mrs Funmilayo Ransome-Kuti represented a generation of women, she championed the cause for children and women in Africa, she also stood on the pedal of Nigerian independence and pushed along as the wheels of independence and self-governance rolled in the country. Mrs Funmilayo Ransome-Kuti wasn't JUST the first woman who was rich enough to drive a car, she was the first Nigerian woman leader and one of the few politicians who cared about the people.
Early Life
Mrs Ransome-Kuti was born Frances Abigail Olufunmilayo Thomas on 25 October 1900 in Abeokuta, Ogun State, Nigeria, to Chief Daniel Olumeyuwa Thomas, a member of the aristocratic Jibolu-Taiwo family, and Lucretia Phyllis Omoyeni Adeosolu. This background gave her an opportunity at schooling as her parents were strong proponents for the education of the girl child at a time when it was very uncommon, and she grabbed it with both arms. After school, she worked as a teacher and soon married Reverend Israel Oludotun Ransome-Kuti. Together they embarked on many humanitarian projects that changed the landscape of Nigeria for good.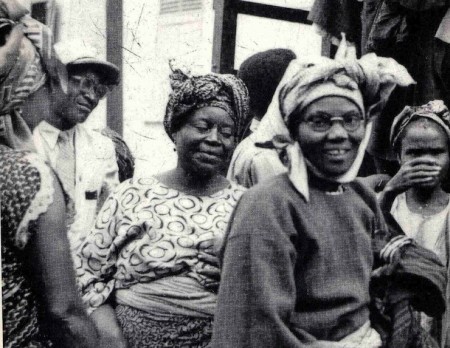 Activism.
Mrs Ransome-Kuti dedicated most of her life to organising and fighting for women and children. Starting with the Abeokuta Women's Union, she began a long line of political activism in defence of the poor and those who were lower on the societal ladder, people who suffered more from the brutality of colonialism. Later when the country became independent, she fought for the rights of Nigerians who were now being maltreated by corrupt governments.
Role in Nigeria creation
The National Council of Nigeria and the Cameroons (NCNC) dispatched a team to London, England, in 1947 to criticize a proposed draft Nigerian constitution. Mrs Ransome-Kuti was the delegation's only female member. While in London, Ransome-Kuti spoke at the London Women's Parliamentary Committee, the National Federation of Women's Institutes, and other groups about Nigerian women's issues. She also made headlines after writing an article for the Daily Worker (a popular UK newspaper) in which she claimed that colonial authority had "severely disenfranchised" Nigerian women politically and economically. She not only fought for the new nation, but she also made sure women were carried along and better represented.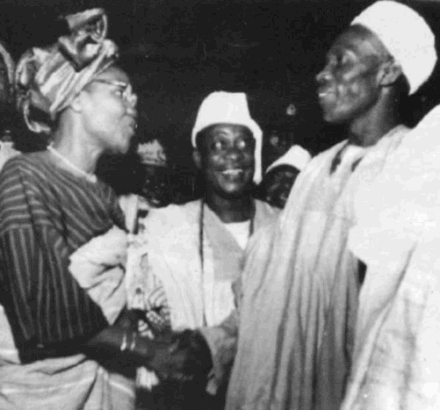 Later years and death
In her later years, Mrs Ransome-Kuti supported her son's agitation against bad Nigerian leaders. Going against the government was dangerous, and being Fela's mother made it worse. A seasoned politician, the attacks against her and her son didn't deter her from standing her ground. Mrs Ransome Kuti visited her son's house quite often and on one such visit, soldiers stormed the residence, assaulting Fela and his household. They threw Mrs Funmilayo Ransome-Kuti from a balcony. She lapsed into a coma and died on 13 April 1978 as a result of her injuries.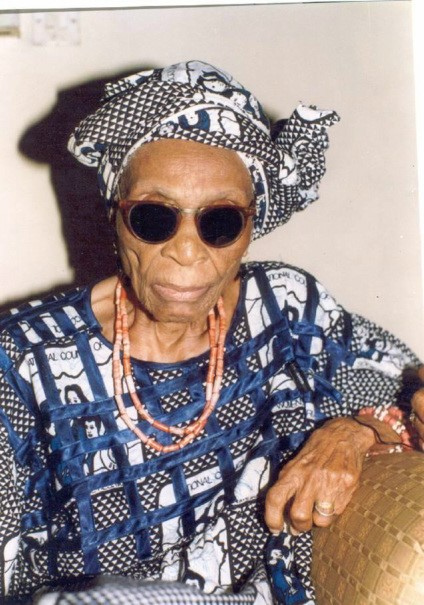 Mrs Funmilayo Ransome-Kuti left a rare legacy behind. A trailblazer for a whole gender in Africa. There was none like her before, and none like her after. A global icon for women, for life.